How to create an account?
You must create an account before running or creating a simulation.
To create an account, go to the Forio
login page
, click the
Create an account
tab (shown below in Figure 1), and then complete the following text fields:
First Name (required)

Last Name (required)

Organization Name (optional)

Email/Username (required)

Password (required)

Confirm Password (required)
Click the 'Sign up' button when finished.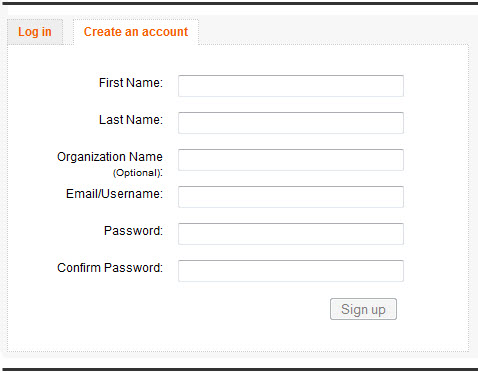 Figure 1 - Create an account tab
After an account has been created, you will be automatically logged in. You have the option to make changes to your account settings, such as editing your general information, entering a homepage and bio, uploading an image, or changing your password. For information on editing your account, go to the
Editing Account Settings
in the
Account Management
section of the
User Guide
.