Strategic Innovation Simulation:
Back Bay Battery
Back Bay Battery Overview
In this online simulation, you play the role of the CEO of Back Bay Battery. Your task is to manage a portfolio of R&D investments for products in the portable power industry. You must manage R&D investment tradeoffs between sustaining investment in your existing business versus investing in a new and potentially disruptive technology.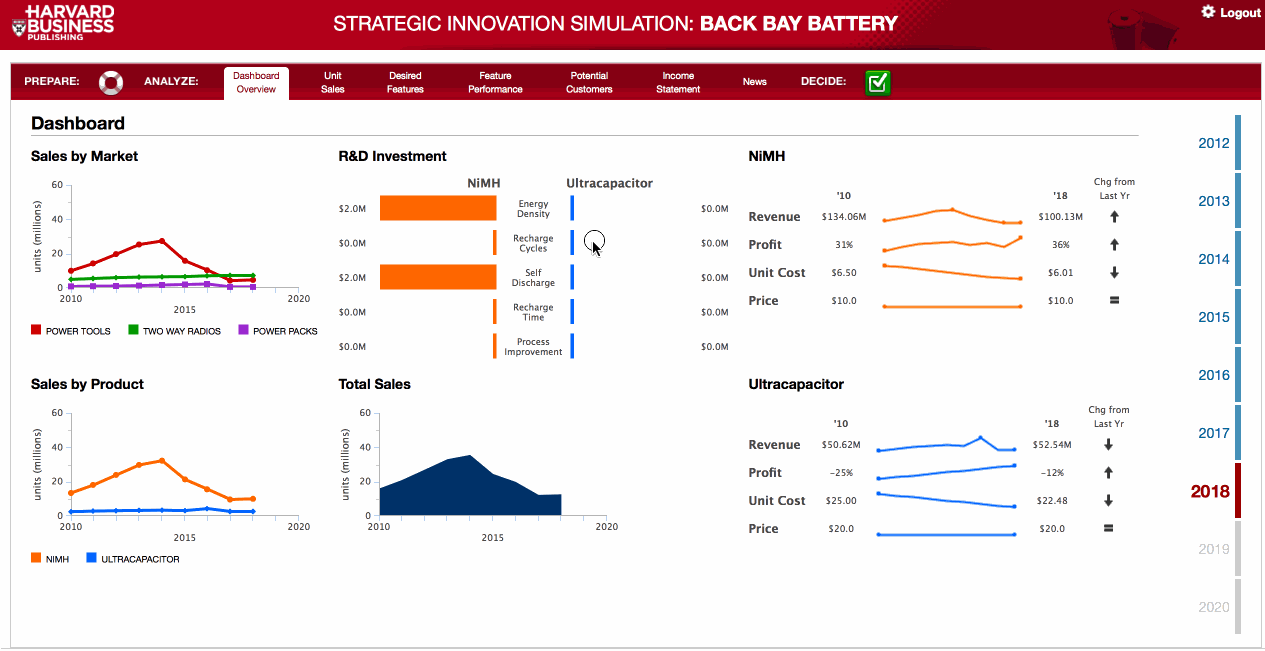 The Story
During your eight simulated years as CEO, you'll need to analyze how demand is shifting for your product across different market segments and plan your sales and R&D investments carefully. If your sales estimate is off or your business is unprofitable, you could get fired.
Learning Focus
Understand the challenges involved in simultaneously investing in core business and innovation
Investigate different ways of assessing emerging market opportunities and emerging research
Explore the timing and level of R&D spending to maximize long-term opportunity and growth
Topics Covered
Innovation
Technology Strategy
Marketing
Budgeting
See How the Simulation is Played
Additional Information
Duration
1 to 3 hours including introduction and debrief
Connect With A Specialist