Marketing Simulation:
Managing Segments and Customers
Simulation Overview
In this simulation, students learn how to efficiently and effectively allocate marketing resources to increase market share and firm profitability. In each round, students adjust resource allocation in an effort to satisfy customers, improve product performance, drive sales, and ultimately increase firm profitability.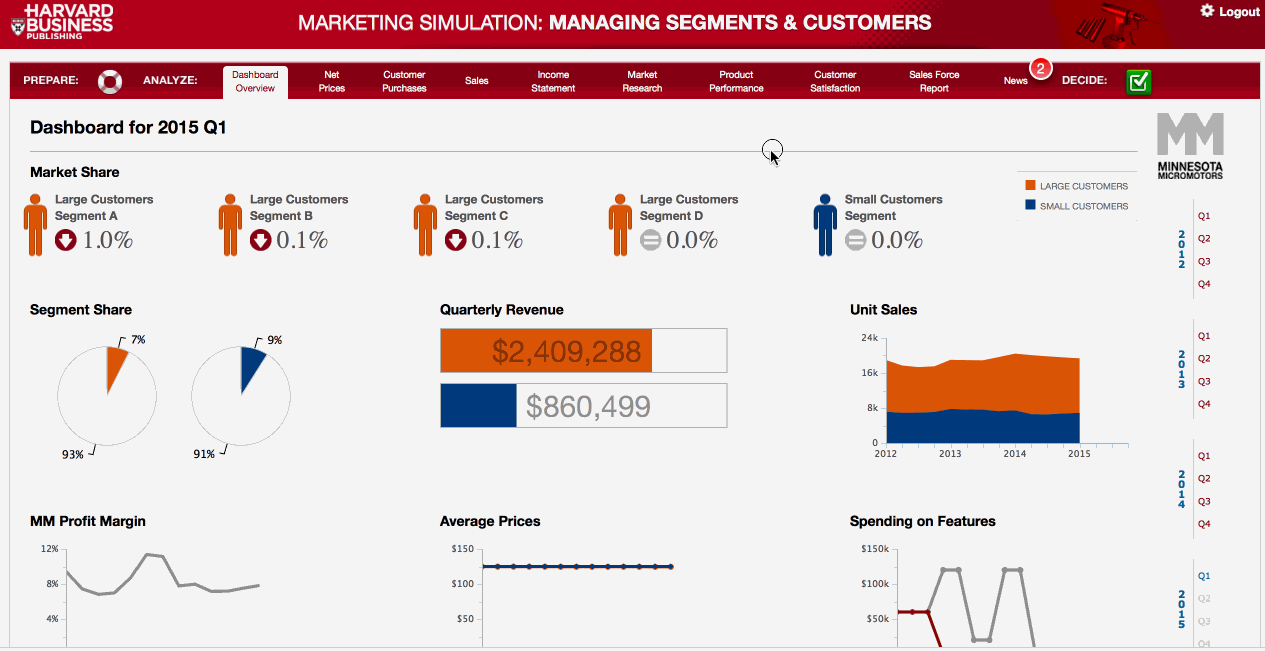 The Story
Playing the CEO of Minnesota Micromotors, a manufacturer for motors used in medical devices, students analyze and capture the most profitable market segments. Customers are divided into market segments based on their requirements for price and key performance features. Students allocate sales and marketing resources for each targeted segment, deciding which new customers they want to acquire and which loyal customers they need to retain. Ultimately, students work to find levels of spending on market research and marketing communications that maximize cumulative profit for the company.
Learning Focus
Understand segmentation, targeting, and positioning
Create and execute an effective marketing strategy based on segment and customer needs analysis
Investigate the relationships between customer satisfaction, customer buying patterns, customer loyalty, and profitability
Topics Covered
Marketing
Sales
Strategy
Research &Development
See How the Simulation is Played
Additional Information
Duration
1 to 3 hours including introduction and debrief
Connect With A Specialist
Please fill out the form below to have a specialist contact you.