Organizational Behavior Simulation:
Judgment in a Crisis
Simulation Overview
This simulation explores issues related to human judgment, cognitive bias, and decision-making during a product launch crisis. Students receive information to determine the cause of the issue and make recommendations for how the company should respond.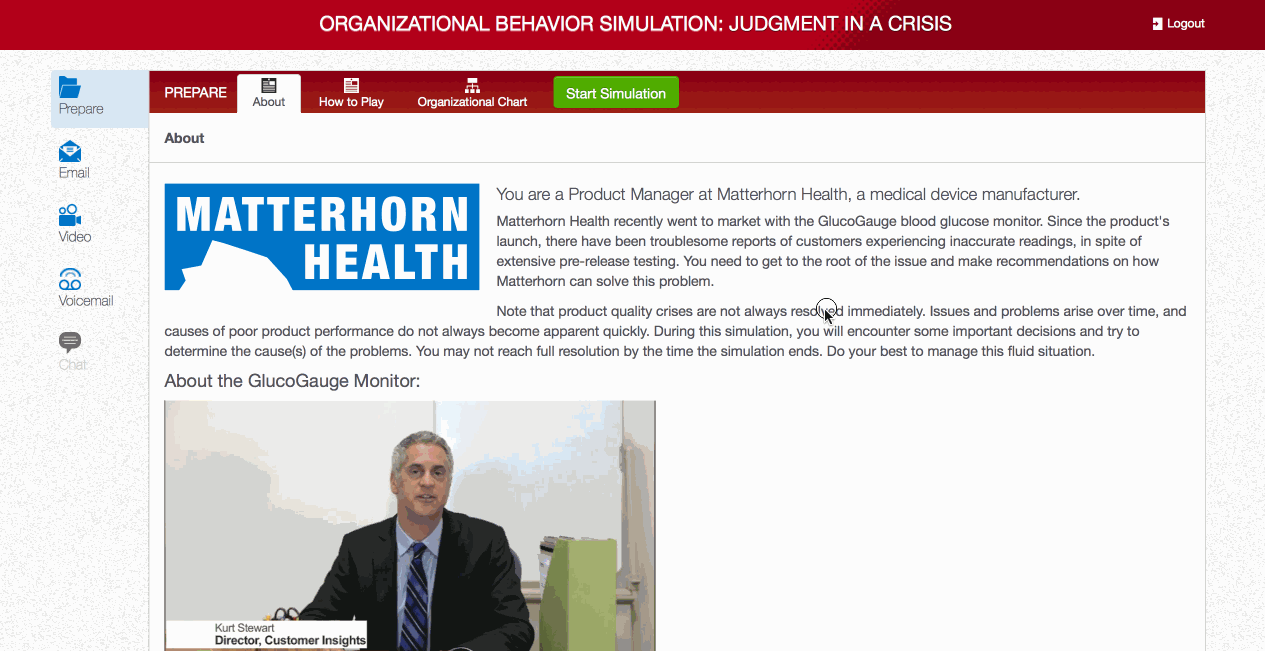 The Story
In this single-player simulation, each student plays the role of a product manager at Matterhorn Health, a medical device manufacturer. Customers report a series of critical problems with the company's newly launched blood glucose monitor. As the product manager, each student receives a barrage of communications from colleagues about the problem — via email, video messages, voicemail, and instant message chats — and must quickly determine the root cause of the issue and make recommendations on how to proceed.
Learning Focus
Provide an understanding of several factors which impair judgment and decision making
Practice leadership and how to respond in a crisis situation, specifically a crisis related to a safety or quality concern
Analyze the validity of conventional approaches to root cause analysis
Topics Covered
Leadership
Organizational Behavior
Cognitive and Social Psychology
Crisis Management
Decision Making and Root Cause Analysis
Additional Information
Duration
1 to 3 hours including introduction and debrief
Connect With A Specialist
Please fill out the form below to have a specialist contact you.