Introduction to the Global Communications - Public Policy Simulation
Prof. Koschmann came up with the idea to build a communications simulation to help learners better understand the concepts of group communication, decision making and negotiations by doing rather than reading in a book. In the article below he sheds some insight on how he came up with the idea for building an effective communications simulation that helps students and corporate employees alike.
The Need
The idea for the Group Communication Simulation came from my experiences teaching group and team communication classes over the years. One of the biggest challenges we face teaching communication classes is the tension between authenticity and control. That is, we want students to have a realistic experience, but we also want this to happen within the confines of a structured learning environment.
And this is tricky because communication as a topic is different than many other subjects. For example, if you're sitting in a math class working on an equation you're literally doing math. But that's not the case with communication. You can sit in class and discuss conflict management or even write a case study about intercultural differences, but in each of these situations you're not really doing communication, you're just talking about it. And we all know that merely talking about communication is way different than actually doing it well.
Conversely, we can put students in real-world situations where they can have authentic experiences. I've incorporated service-learning assignments into several of my previous classes and they often work great. But they can also be incredibly time consuming, difficult to manage, and unpredictable. Just ask my students whose contact at a local company got fired half-way through their project!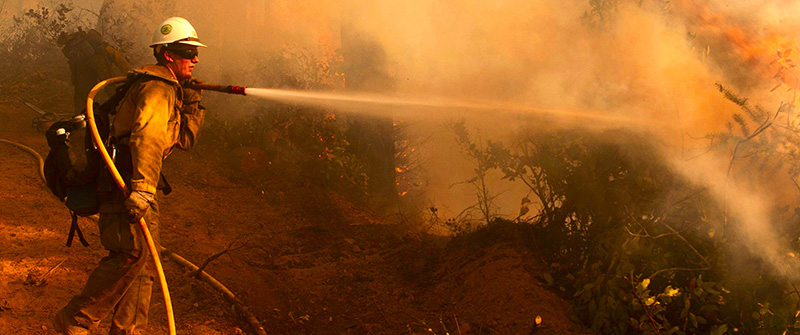 So for a while now I've been trying to include assignments and activities that are both realistic and manageable, though usually erring on one side or the other. Then a few years ago I came across the online simulations by Forio, especially some of the more popular ones listed on the Harvard Business Review Website. Most of them were a bit to financial or economic for my classes, but a couple like the Mt. Everest simulation and the Judgement in a Crisis simulation focus more on team building and decision making and worked very well for my group communication classes.
Yet these simulations still didn't capture all the dynamics of communication and complexities of human interaction that we covered in my classes. So I thought, "If I could ever find enough money I'd love to design my own simulation that was customized for my classes but could also be used by other people teaching similar courses; a simulation that was more civic or community focused and foregrounded issues of communication and group interaction."
To make a long story short, I did get some money through a technology grant program here at the University of Colorado Boulder and started designing a custom simulation for group communication and decision-making.
Getting Started
We began by deciding on the context for our simulation. We wanted a scenario that brought together multiple stakeholders who had different interests but needed to work together to reach consensus on an issue that was important to all of them. Plus, we wanted a non-business situation that didn't focus on financials or market success. There are so many other great business simulations out there already; we thought we could develop something unique by emphasizing some sort of community process related to public administration and civic engagement.
Why Wildfire?
At the time, I was working with a graduate student, Jared Kopczynski, who also was a previous teaching assistant for my group communication class. We went back and forth on several scenarios, and eventually landed on the broad topic of community planning and forest fire mitigation. Wildfire is a big issue here in the West, and we have many resources at our university to help us understand how fire mitigation planning happens. One of the other professors in our department who teaches the group communication class, Jody Jahn, is a former wildland firefighter, and my father was a career Forest Service employee, so everything about this topic felt comfortable.
Jared and I got to work on creating the storyline for our simulation. We spent a lot of time interviewing wildfire experts, and we even observed some actual meetings in a nearby mountain town to learn more about how community wildfire mitigation worked. We wanted to create a realistic scenario focused on multiple stakeholders coming together to resolve an important issue–something people can relate to, even if they're not familiar with the topic of wildfire planning (although it's a fascinating topic that increasingly relevant for communities across the country).
The Prototype
After several months of background research, we came up with a long list of characters and situations there were relevant for the context of community wildfire mitigation planning. We developed a storyline around a citizens taskforce that would deliberate over a five-month period involving five meetings to develop a wildfire mitigation plan to protect their community. We created five "meta-characters" that incorporated most of the interests and motivations we learned about during our background research: the local Forest Service District Ranger, a representative from a national environmental organization, the head of a local business coalition, the town mayor, and the head of the municipal water authority.
We also developed several subplots, dilemmas, and unexpected events that we have woven into the storyline to make it as realistic as possible. Most of these show up in email messages and social media posts that characters receive between meetings.
After we had a working prototype, we ran a series of focus groups with undergraduate students to get feedback on our simulation and identify any kinks we still had to work out. Then we tested the simulation for the first time in a real class the following summer.
Going Live
We went live in our big group communication class in the 2016-17 school year and it's been a huge success with our students. Now we are branching out to other universities. So far, professors at five other universities have used our simulation in their classes, and every month I get inquiries from more interested professors.
And the feedback so far has been fantastic. Students say they like how the simulation develops over multiple rounds and several in-class meetings, which gives them time to get into the storyline and identify with their characters. They also say that the simulation is realistic and applicable, that they are really doing group communication and decision making in ways that seem relevant for their lives and professional pursuits. And most comment on the lessons they learned beyond the immediate topic of fire mitigation…things like conflict management, coordination, information sharing, compromise, persuasion and advocacy, scenario planning, balancing competing interests, and understanding different perspectives.
Plus, several people have mentioned how fun, engaging, and interactive the simulation is. I've had the chance to observe dozens of student groups playing our simulation and it's great to see their genuine enthusiasm and enjoyment. And many professors have told me how much they enjoy using the simulation in class, especially because it provides so many great scenarios for class discussions teachable moments.
Overall, we're thrilled with how the simulation developed and we're excited to to see how people use it in the future.
Get This Simulation in our Store
Matthew Koschmann is an associate professor in the Department of Communication at the University of Colorado Boulder. His research and teaching focus on organizational communication, with an emphasis on collaboration and the nonprofit sector.