Let us create a customized application to illustrate your analytics. Put your application online, easily accessible to decision-makers, and facilitate operational decisions within your company — whether your model uses forecasting, predictive analytics, optimization, or machine learning. Forio has helped national beverage companies, mining enterprises, and even major sports franchises to better understand their own data and upcoming challenges.
Our platform eliminates the static scenario models created when data is passed through Excel to PowerPoint. Instead, users can create interactive online tools to generate, visualize, and manipulate 'what if' scenarios. For example, one corporate customer has made an online predictive tool available to its clients for forecasting capacity and service needs. The underlying formulas powering the application can be derived and imported from SAS, SPSS, or Excel, or written in a technical computing language.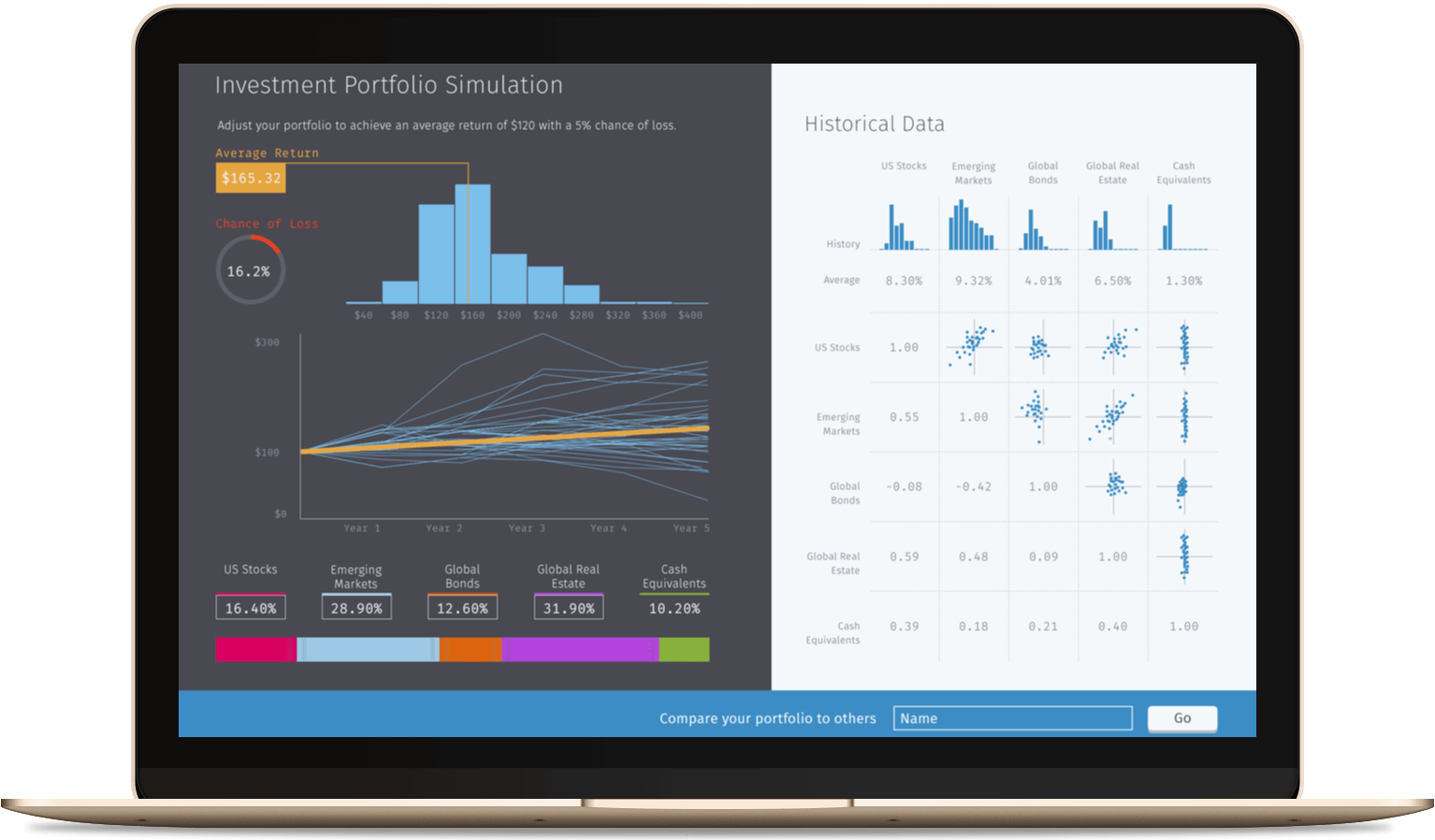 Our multi-phase and integrated approach combines advanced development tools and design expertise, resulting in a customized application with a professional appearance, sophisticated modeling, and comprehensive support.
We can:
Review your requirements and work with you to explore opportunities for analysis and visualization
Design full-color mockups of application ideas
Develop an interactive application based on a design we develop or one that you already have
Test and deploy your application to ensure it works successfully on a variety of browsers and devices including computers, tablets, and smart phones
Some of Our Work in Forecasting