What is Epicenter?
Epicenter delivers the future of simulations and analytics to your audience with simplicity. It's a computational platform for hosting server-side models, creating interactive web and mobile applications, and sharing insights.
Epicenter lets you quickly build simulations for education, training, forecasting or predictive analytics, even games; whatever your model can do, Epicenter can host your interface. Let your audience explore for themselves, without needing a background in analytics or modeling.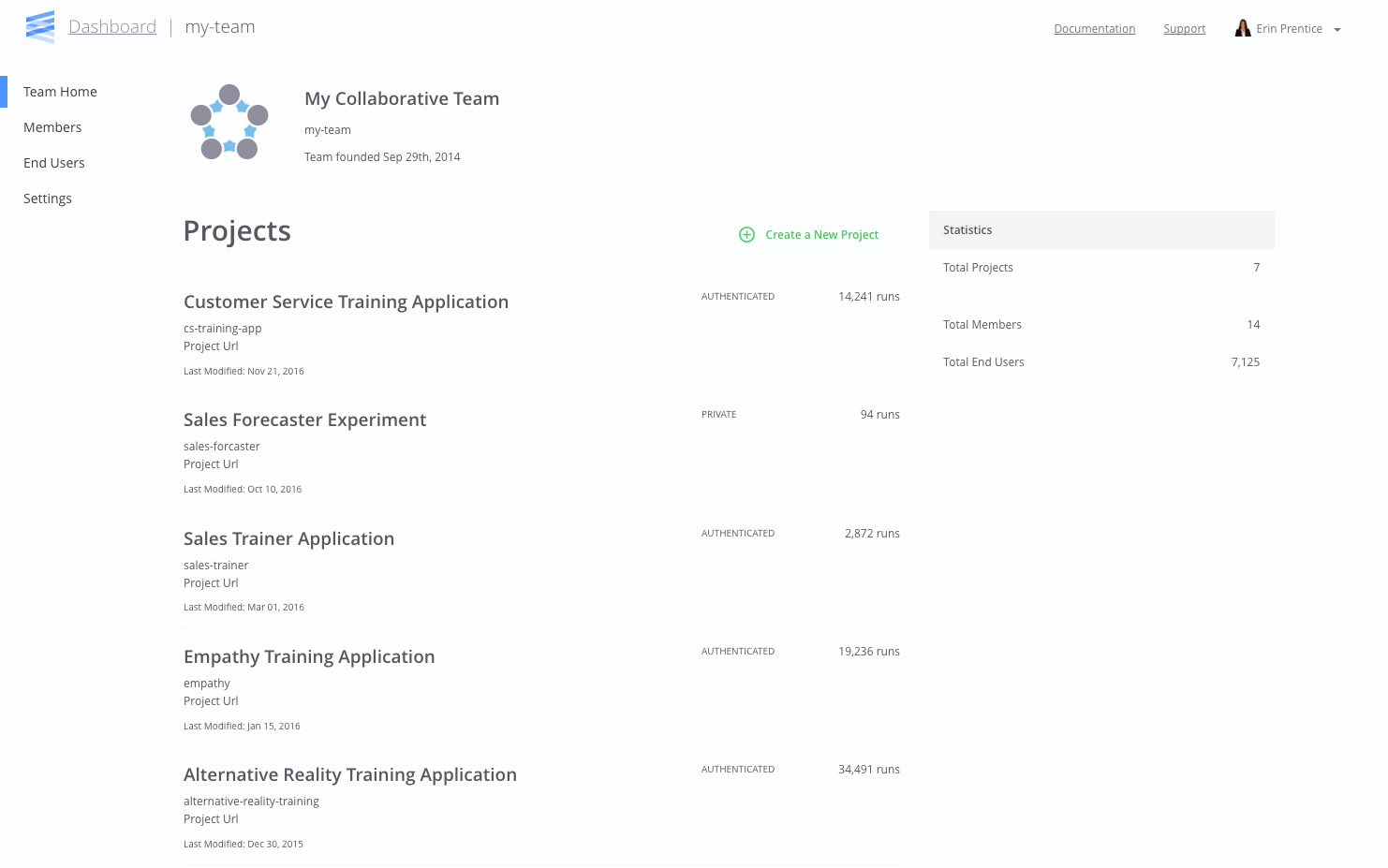 Powerful Tools for Simulation and Data Analysis
Epicenter provides several tools so you can quickly and easily create a beautiful interface. Whether you are a web novice or a seasoned developer, Epicenter can connect your model to your users.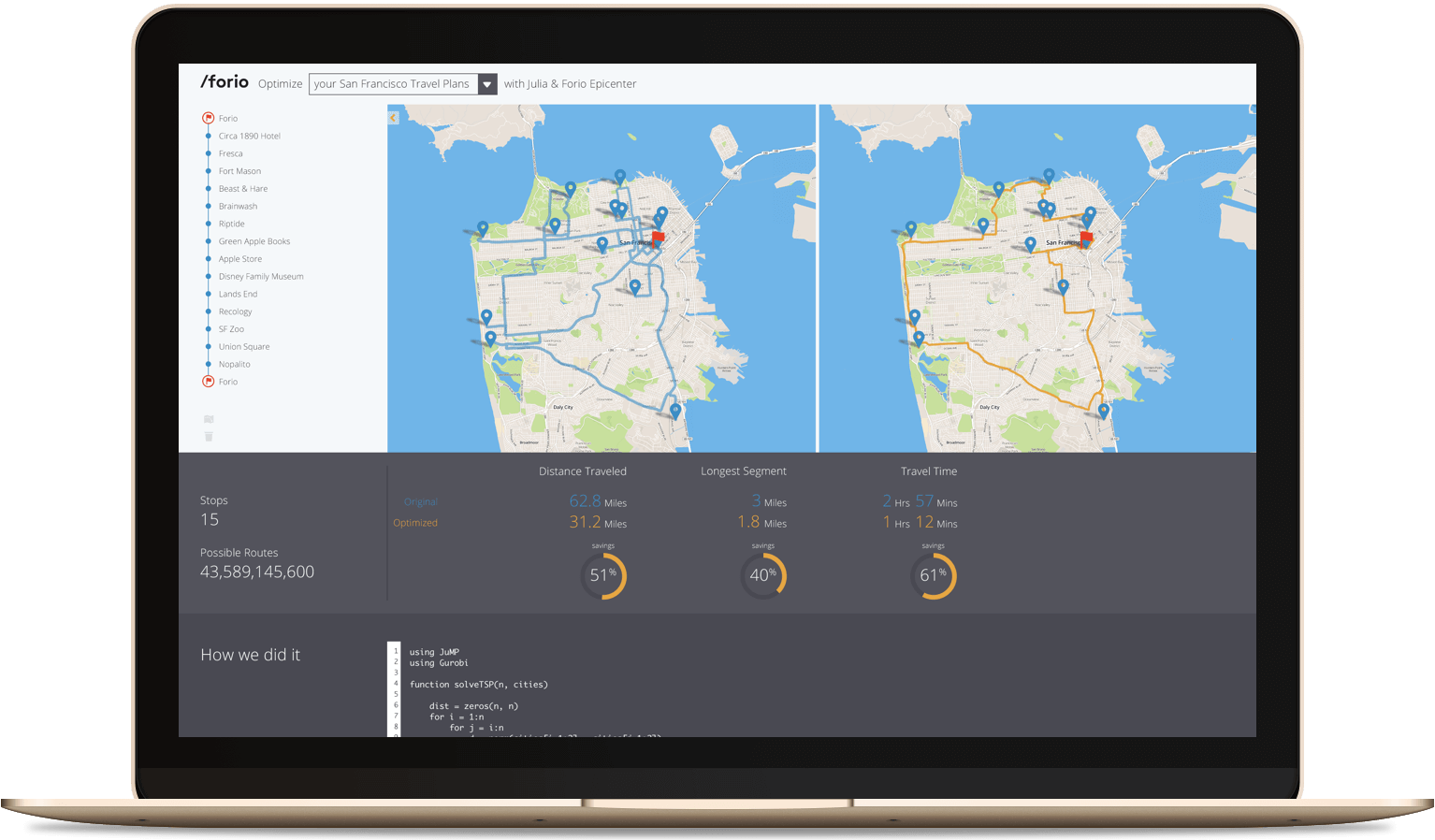 Interface Builder
The Interface Builder provides a stunning interface for your model. Simply choose a template that fits your model, and you're ready to go.
Learn more.
Flow.js
If you are familiar with HTML, use Epicenter's Flow.js to connect model variables and functions by adding data attributes to DOM elements.
Learn more.
Epicenter.js
Know JavaScript like the back of your hand? Use Epicenter.js to connect your UI directly to your model using our APIs. The sky's the limit!
Learn more.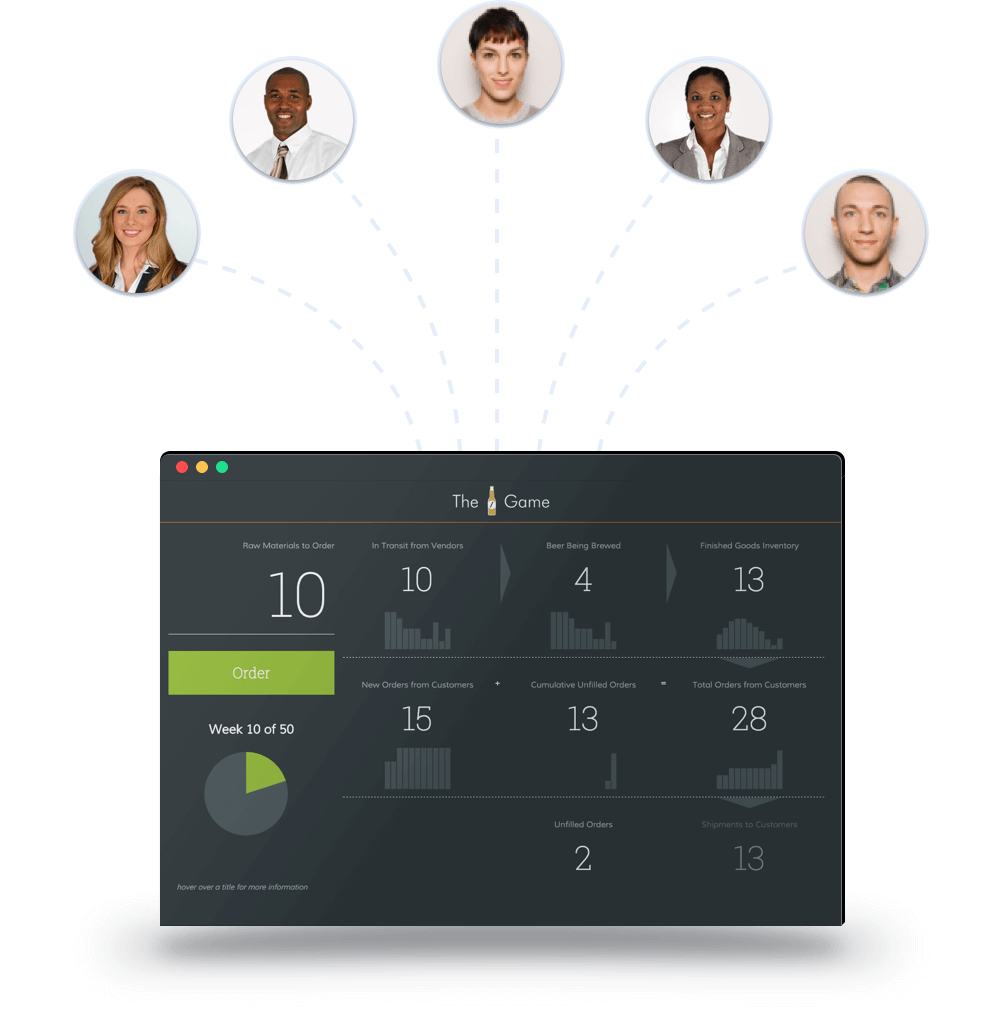 The Near-Beer Game made using Forio Epicenter, check it out!
Easily Publish and Share Your Project
When you are satisfied that your model & interface are ready for the world, simply click to make your project public.
You'll have a secure, cloud-based workspace for running your simulation, and a unique link that you can easily send to friends, colleagues & clients. You can make your project open to all, or password-protect it for select users, perfect for sensitive data.
Who is Epicenter for?
Educators
Corporate Trainers
Data Scientists & Modelers
Software Developers