Make Customer Service Training Better
Deliver cost-effective soft skills to thousands of employees, asynchronously through online customer training simulations.
Traditional role-playing methods require participants to be in the same room and play face-to-face. This can be costly and difficult to manage, and the potential for embarrassment can hinder the learners' freedom & creativity.
Forio's Performer is a completely customizable and flexible online tool. This unique application allows for anyone to play remotely and anonymously — strengthening the learning experience at a fraction of the cost of an on-site event.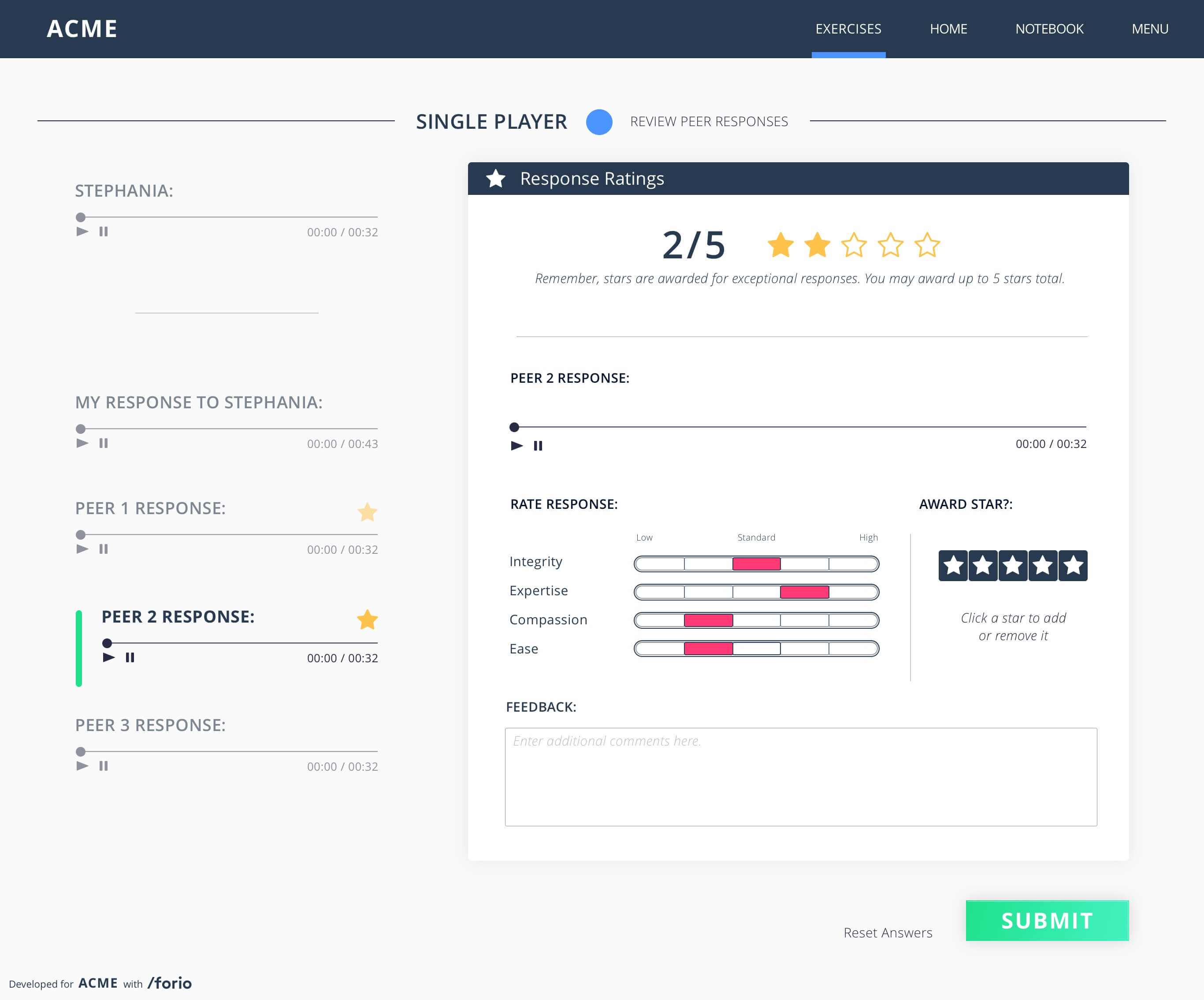 Three Ways to Learn
Skills Building
Establish best practices and create a foundation of understanding by observing and rating successful and unsuccessful interactions.
Single Player
Gain insights and practice skills, asynchronously, with simulated characters. View teammates' responses and learn from colleagues.
Team Play
Interact with colleagues in real time, anywhere, via audio or video.
Encourage Healthy Competition

Players can earn achievements that promote and reinforce key learning objectives. The competitive environment encourages learners to push each other to new heights.
Performer provides learners the opportunity to play both the role of an employee and that of the customer. This helps to provide valuable insights on the customer's perspective, that are not normally experienced.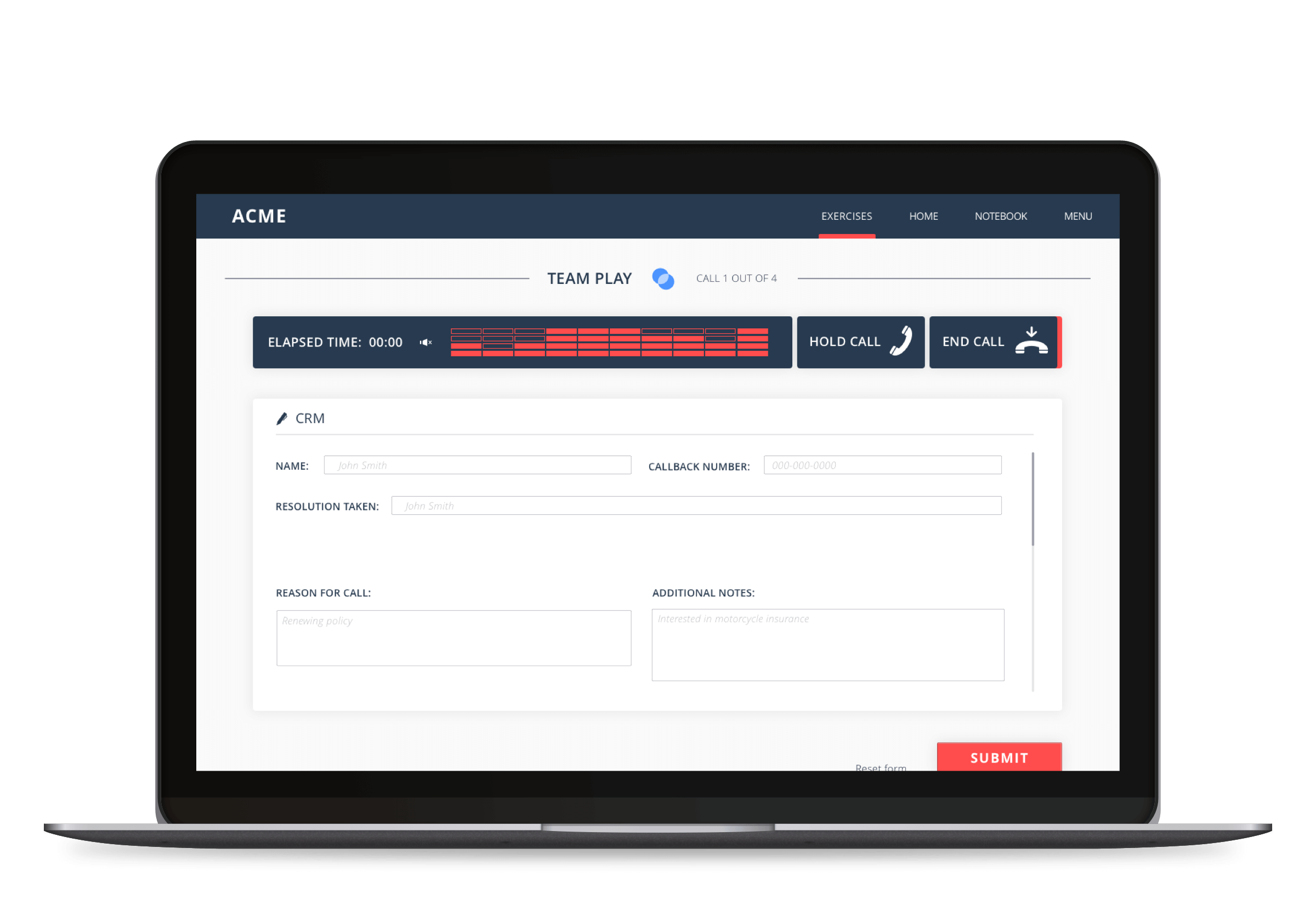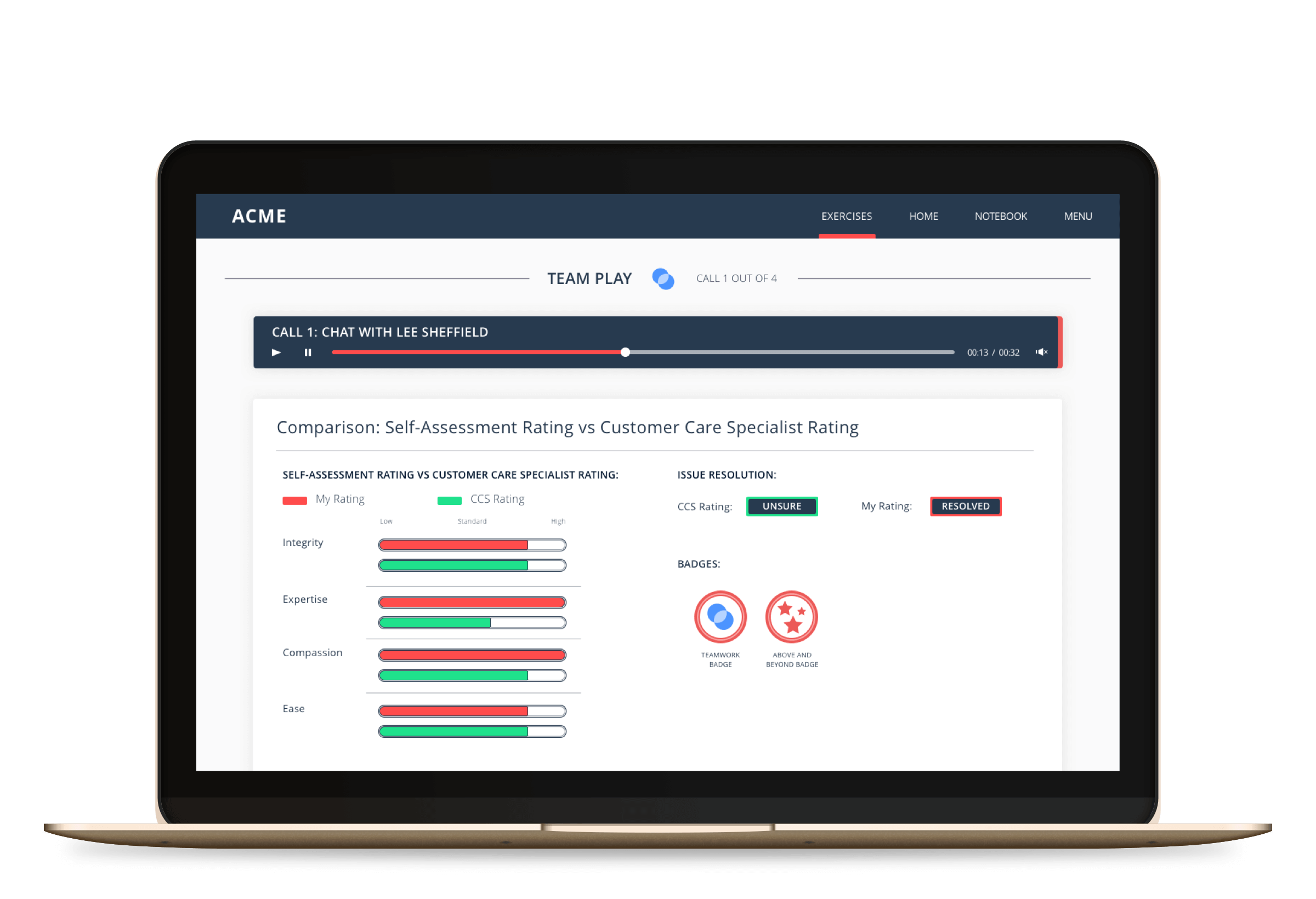 Customized, to Your Specifications
One key aspect of Performer is its unique flexibility. The simulation is adapted to meet your organizational pedagogy & goals. As a corporate trainer, you can add your own content and badges, then gear the rating system to your organization's unique needs. Additionally, you can work with one of our simulation designers to tailor the appearance of the interface to match your brand, perfectly.
Just Some of the Possible Subjects
Customer Service
Sales
Technical Support
Generational Differences
Difficult Conversations
Management
Strategic Leadership
Overcoming Challenges
Interview Techniques
Conflict Management
Ethics and Compliance
Human Resources
Escalations
Diversity
Negotiation
Powerful Facilitator Features
Advanced Analytics
Share advanced reporting & analytics on learners. View leaderboards and see scores based on peer feedback.
Assess Learner Skills
Assess overall employee readiness, easily and consistently, across the organization.
Find Successes
Use the facilitator interface to gain a deeper understanding of the strengths and weaknesses for each learner.