Forio is the leading provider of online business school simulations. Through our university partnerships, we've developed an extensive library of educational simulations and interactive case studies.
Over 60% of all MBAs worldwide will use a Forio simulation before they graduate.
These academic simulations blend the power of data visualization with immersive learning to transform education. Collaborate with us today!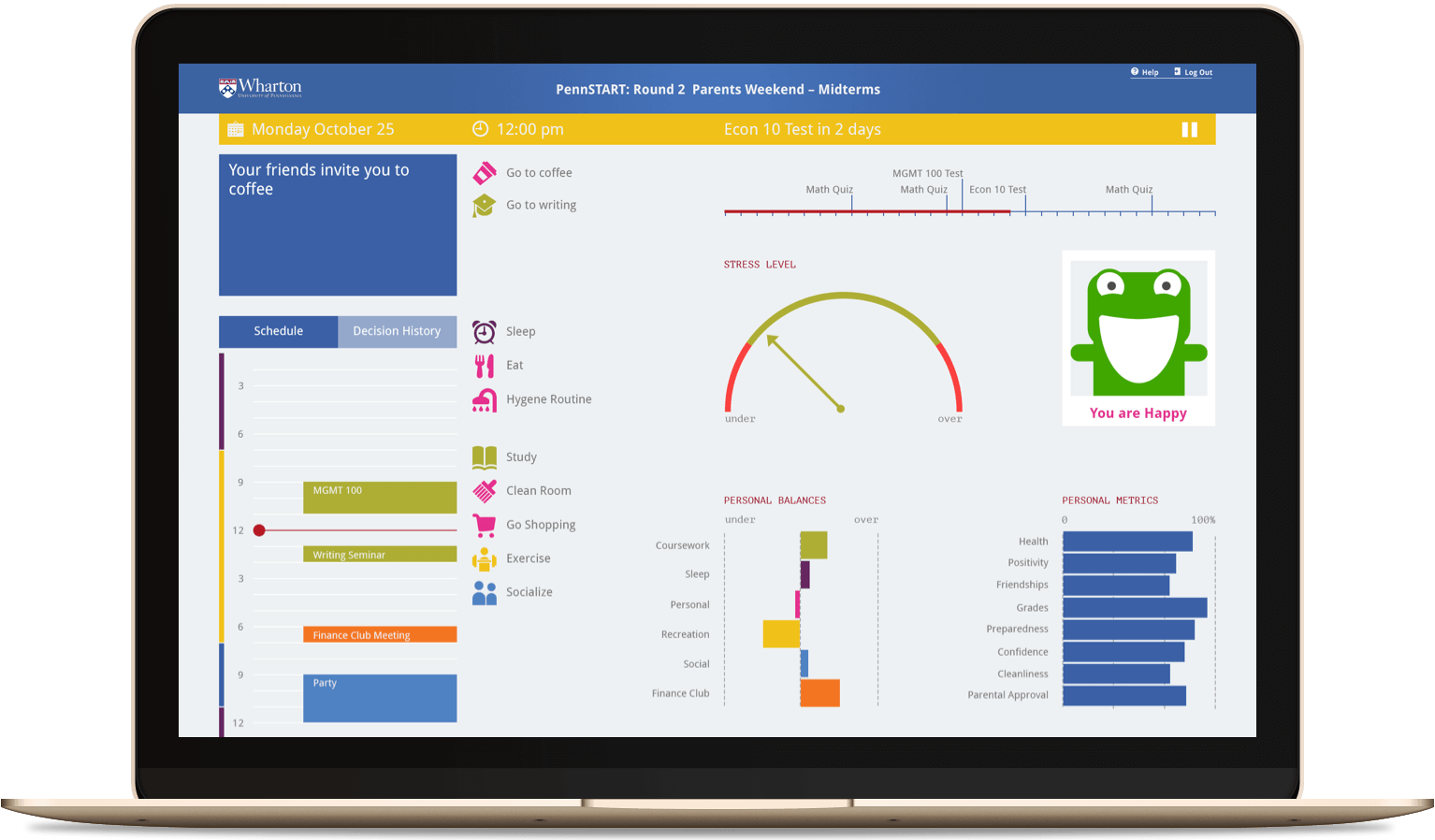 Improve Student Success
Boost retention and 'stickiness' of key concepts
Increase skills transfer from the classroom to the real world
Support all kinds of learning environments — from a single classroom of students to hundreds of learners playing asynchronously around the world
Provide team-based competitive or collaborative scenarios
Include advanced analytics about each learner or team
Why Use Simulation-Based Learning?
Simulation-Based Learning
Hands-On or In-Person Training
Traditional Training Methods
(lectures, online tutorials, etc.)
Highly Engaging
Immediate Feedback
Learning Pace Individually Tailored
Knowledge is Easily Transferred to Real World
Learner-to-Learner Assessment & Comparison
Cost-Effective
Low Physical Risk / Liability
Drawing from our extensive experience with technology-based learning methods and online business training, we've identified that successful online training simulations:
Use innovative visual aesthetics and intuitive interfaces to facilitate learning
Engage students by letting them personalize their learning environment
Deliver content through multiple languages and forms of media
Provide constant feedback and incentives to improve
Foster collaboration and competition
Set intermediate checkpoints for students to assess understanding of subject material
Provide opportunities for facilitation and debriefing
Our multi-phase and integrated approach combines advanced development tools and design expertise, resulting in a customized application with a professional appearance, sophisticated modeling, and comprehensive support.
We can:
Review your requirements and work with you to explore creative educational opportunities
Design full-color mockups of educational simulation ideas
Develop an interactive application based on a design we develop or one that you already have
Test your simulation to ensure it works successfully on a variety of browsers and devices including computers, tablets, and smart phones
Ready-to-Run Training Simulations
Use proven simulations in your higher education classrooms or corporate trainings. Our content is developed by experts, including faculty at Harvard, MIT, Wharton & other premier business schools.
Some of Our Work in Higher Education