Our experienced team has developed intuitive ways to present proximity, time, influence, emotion, health, and more.
If you need a data visualization, consider the benefits of hiring Forio's design and web development experts. We have worked with public and private clients around the globe, bringing creative, data-driven visuals to the web.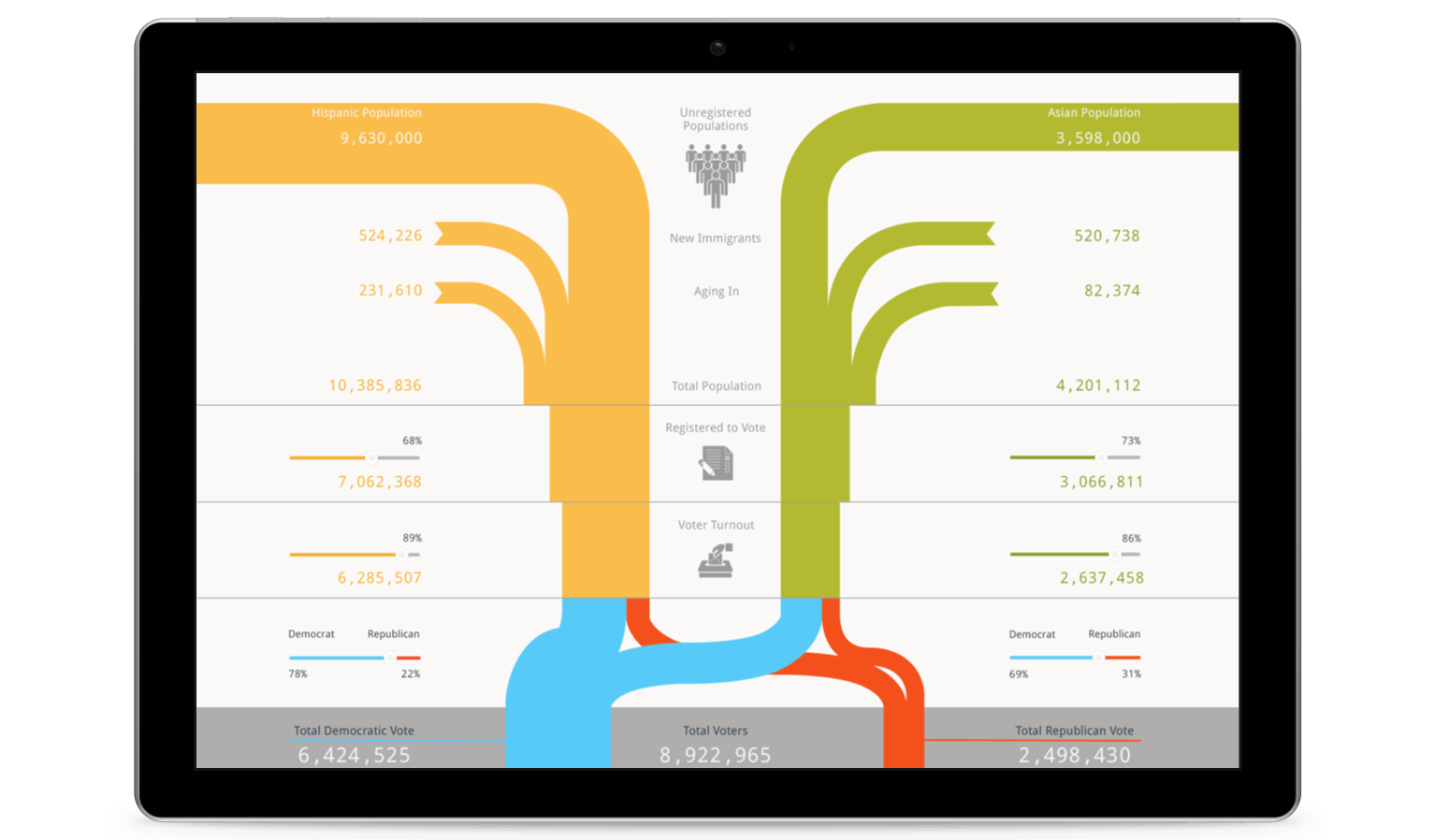 Our multi-phase and integrated approach combines advanced development tools and design expertise, resulting in a customized application with a professional appearance, sophisticated modeling, and comprehensive support.
We can:
Review your requirements and work with you to explore creative data visualization opportunities
Design full-color mockups of data visualization ideas
Develop an interactive data visualization based on a design we develop or one that you already have
Test and deploy your data visualization to ensure it works successfully on a variety of browsers and devices including computers, tablets, and smart phones
Some of Our Work in Data Visualization